17 December 2020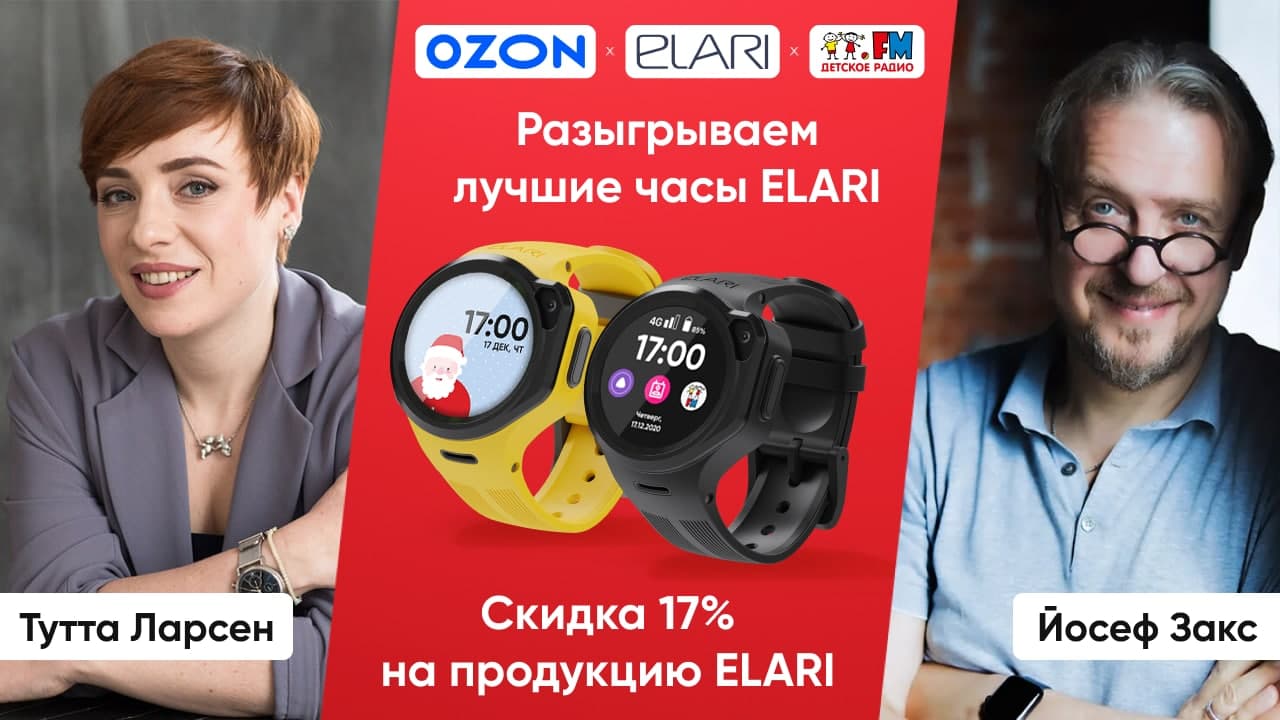 On December 17, 2020, ELARI held the new ELARI KidPhone 4GR equipped with a Kids Radio button presentation. This happened on the Ozon stream. ELARI founder Yosef Sachs and TV presenter Tutta Larsen were holding the presentation.
ELARI combined a press conference and a "shop on the couch" format together. The first broadcast of this kind on Ozon was watched by almost 19,000 people. This was the second most visited Ozon stream since their launch.
On the Ozon stream that took place, 13 flagship ELARI watches were also given away for the best questions: 10 among the connected marketplace users and 3 among journalists.
Celebrating the Kids Radio on the 4GR launch, Kids Radio and ELARI will give away 100 KidPhone 4GR smartwatches from December 7 to 27 on the deti.fm website and the official Instagram account @detifm - under the "100 hours before the new year" motto. Interesting quizzes, exercises for ingenuity and speed await. 100 winners will meet the new 2021 year wearing the best kids' watch from ELARI!

News list